I got my bridesmaid's dress for my sister's wedding!  It has optional skinny straps, which I will probably use for the reception to facilitate intense boogying down without worry of accidental nudity.
I want to get a big gold statement necklace, like this or similar: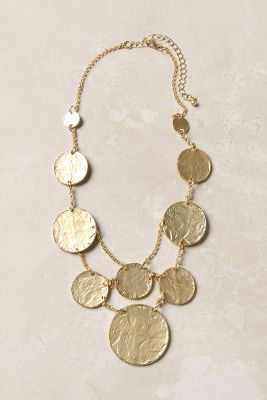 And I want to get some sun.  Who knew I had tan lines?  They're not even tan lines.  Just different shades of pale lines.  I thought it was just the shadow of my head, but you can see them on my back, too.  
I think I have slacked a bit in the maid of honor department, but the least I can do is show up all one color.